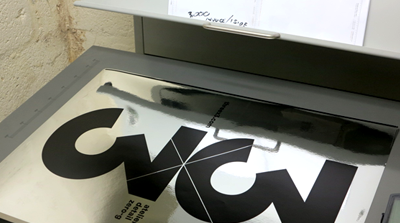 Hard to believe it's been six years and eighteen graduates already! We've had a great time and met some great people, to celebrate the landmark David Smith has designed a limited edition poster for this years first 50 qualifying applicants.
We'll be in touch with those receiving a poster before the end of the week, which they can collect from Atelier next Monday and Tuesday after 12. Two days only. If you're not in Dublin next week a classmate can be nominated to collect in your place. We will post to applicants from outside Dublin so will need postal address included in your response.
Thanks to everyone who applied, looking forward to next year already!